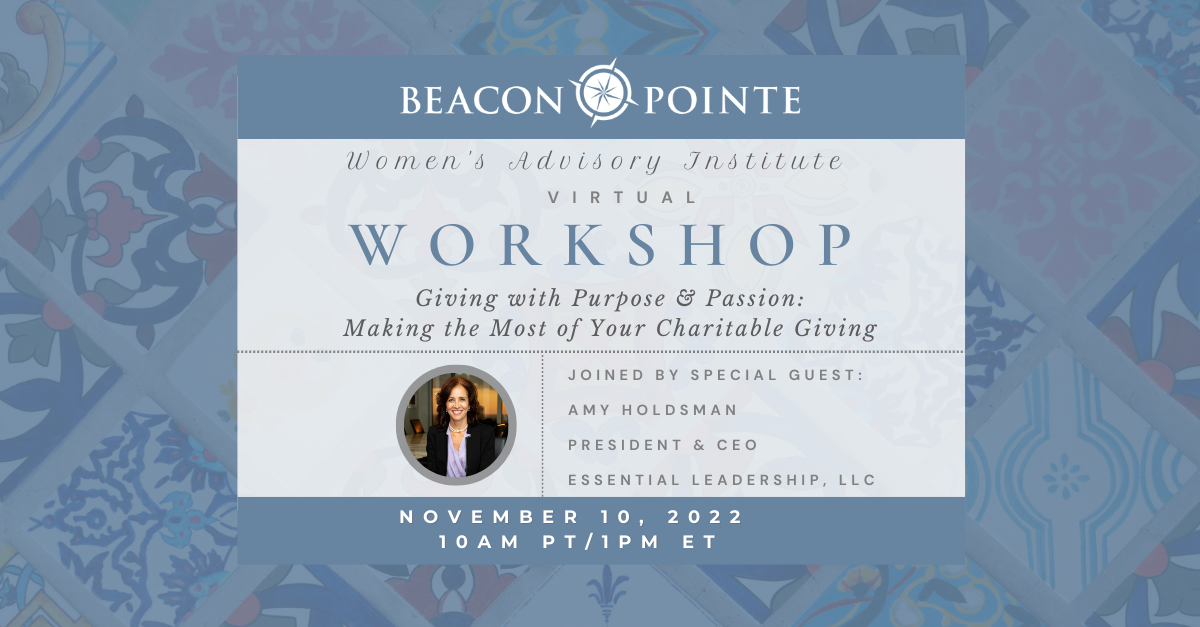 November 10, 2022
10:00AM PT/ 1:00PM ET
Are you hoping to have a greater impact with your philanthropy?
Would you like to better align your giving with your values?
Do you want to get involved in solving a problem in the community or the world, but are not quite sure where to start?

Amy Holdsman has the experience and knowledge to help you identify where and how they can have the most impact and develop a plan of action for purposeful engagement.