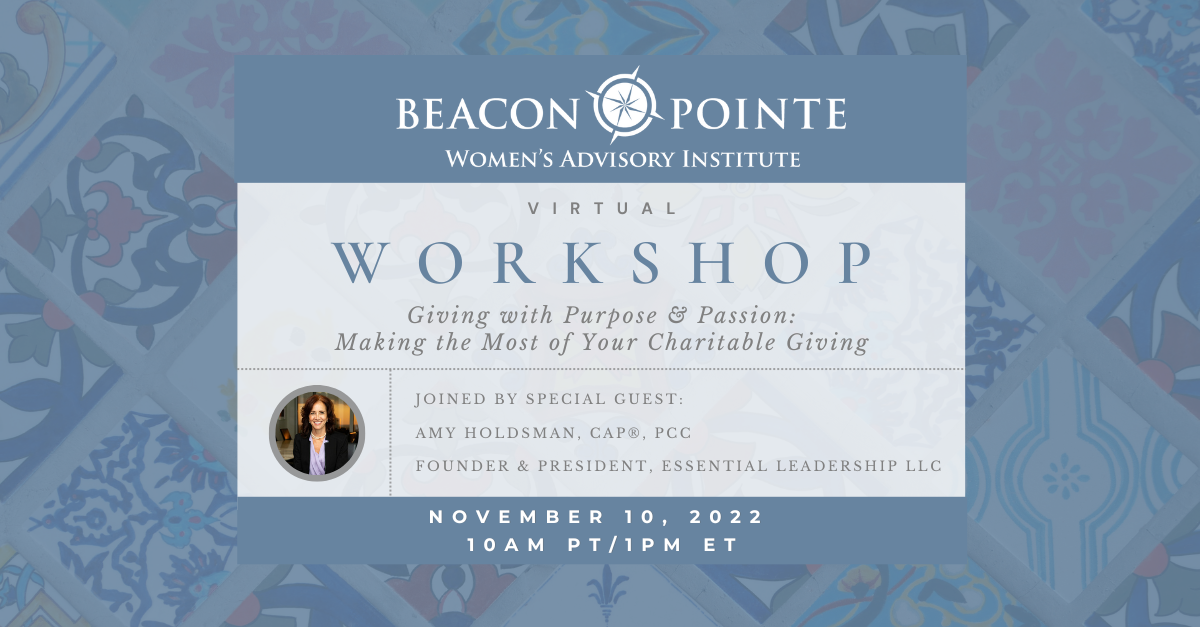 November 10, 2022
10:00AM PT/ 1:00PM ET
Would you like to learn how to better align your time, talents, and treasure
with your philanthropic goals?
Are you hoping to have a greater impact with your philanthropy but
aren't sure how to go about doing so?
Do you know the various strategies that can be utilized to maximize tax planning
surrounding your charitable efforts?

Amy Holdsman has the experience and knowledge to help you identify where and how they can have the most impact and develop a plan of action for purposeful engagement.